ANR Marine proudly partners with the following businesses:
Founded in 2011, Clean Air FLO is dedicated to improving the air quality that you breathe everyday while enjoying your vessel. We offer systems which enhance vessel air quality ranging from Ventilation Systems, ION Generator Systems, UV Systems and Moisture Removal Systems. We at Clean Air FLO are committed to providing the most state-of-the-art air quality systems on the market today.
Example Products:
Odors, stale air, moisture and mildew can often be an issue inside the confined spaces of any marine vessel. Following numerous installations on different sizes and types of boats, it is clear that the Clean Air FLO system greatly improves the overall enjoyment of any boating experience.
The Clean Air FLO system is easy for any marine professional or do-it-yourselfer to install. The in-line blower is mounted and the overboard exhaust hose is run to an existing or newly added vent. The vacuum ventilation lines are then run to all problem areas.

Bellmarine is a Dutch brand and historical leader in electric marine propulsion, with a concentration on the European market and over 4000 systems installed in various types of applications.
Transfluid S.p.A.,  an Italian  company, has been manufacturing power transmission  products  for over 60 years and is well established in the market thanks to its organisation of subsidiaries and distributors around the world. Transfluid has developed a complete range of hybrid propulsion systems and produces permanent magnet electric machinery.
Established in 2018, the new company Transfluid North Europe B.V.  combines the experience and knowledge of the two companies; both share a vision orientated towards the future with environmentally friendly propulsion, for marine and industrial applications, the natural evolution of their technologies.
The merger between the two companies now enables proposal of electrical and hybrid solutions suitable for any type of boat or industrial vehicle, covering a unique range of powers worldwide.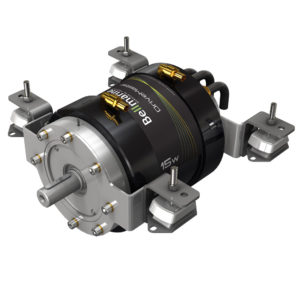 Drive Master
Permanent magnet motors for installation on shaft lines; available with air or liquid cooling. Maximum efficiency, silent and compact solution.  Available from 2 to 50kW.
Modular Master
Pair of permanent magnet motors, liquid-cooled and assembled parallel for power of 40 and 50kW with low voltage. Ideal for anyone requiring system redundancy with flexible installation and compactness.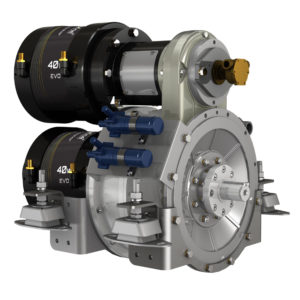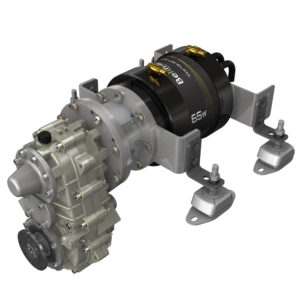 Torque Master
Permanent magnet motors with a mechanical reducer in various gear ratios; available  with air or liquid cooling. A compact solution designed to couple to  any propeller. Power available from 2 to 130kW.
Shaft Master
Permanent magnet motors with mechanical marine gear with various gears available for every need; liquid-cooled. Solution designed for commercial applications with a high number of reversals.  Available from 2 to 130kW.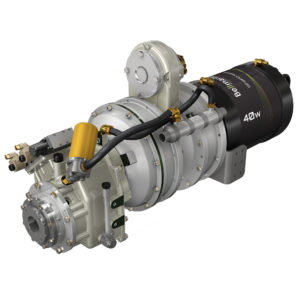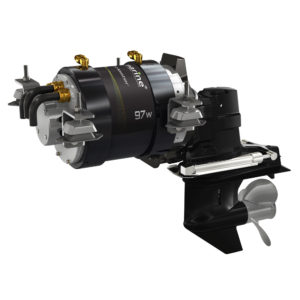 Stern Master
Permanent magnet motors with Stern Drive transmission; available with air or liquid cooling. Power available from 2 to 100kW.
Sail Master
Permanent magnet motors with Sail Drive transmission; available with air or liquid cooling. Ideal for sail boats with the possibility of propeller towing regeneration. Power available from 2 to 20kW.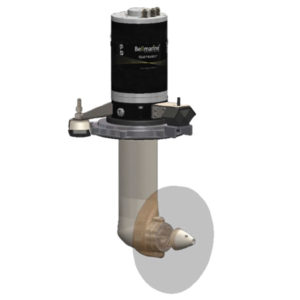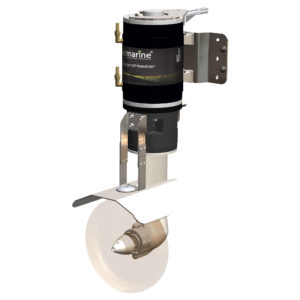 Outboard Master
Permanent magnet motors in the Outboard version; available with air or liquid cooling. Long-lasting outboard designed for work boats or for frequent use. Power available from 2 to 20kW.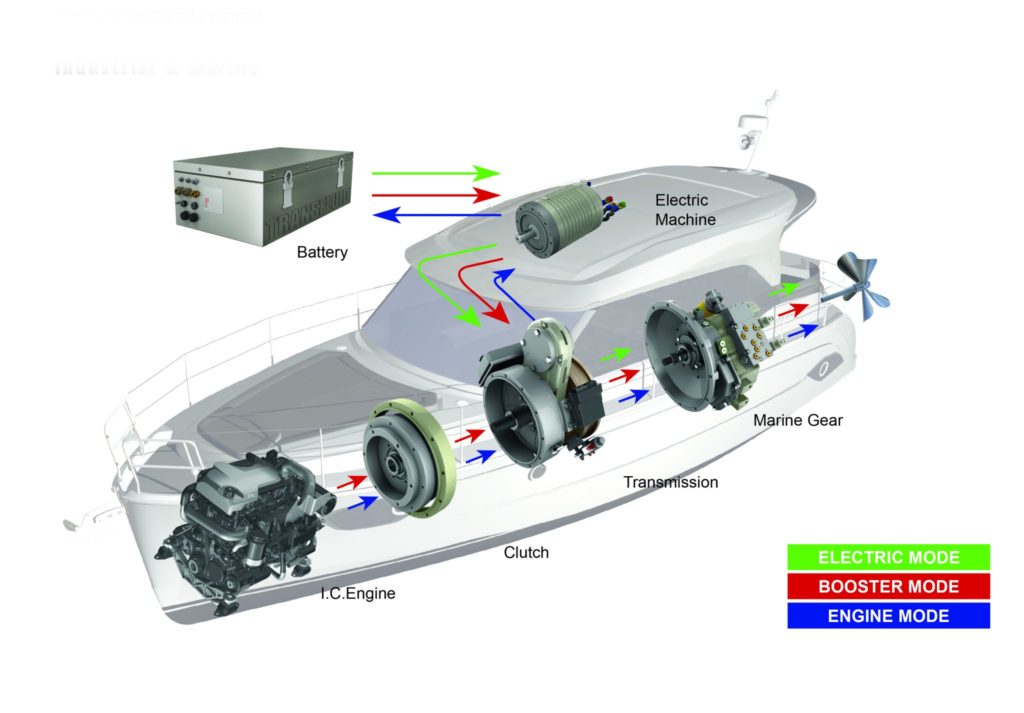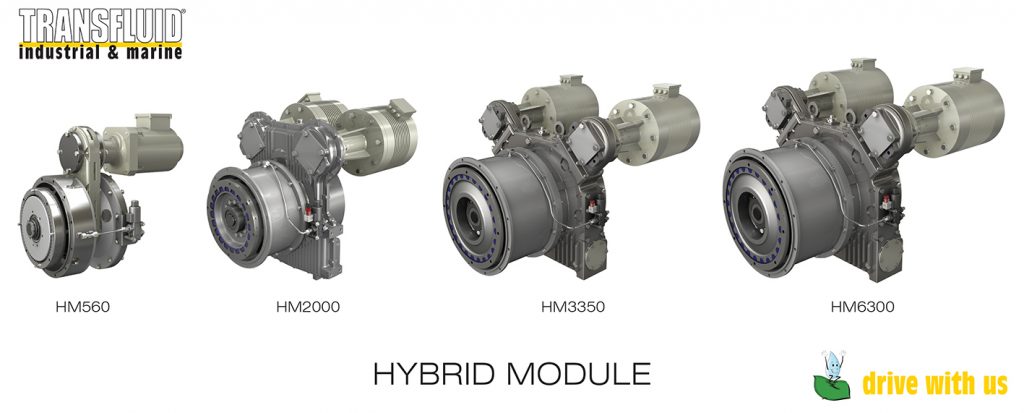 Less consumption, less pollution and less noise; the ecological solution for every need. Transfluid provides a complete range of parallel hybrid propulsion systems.
The hybrid solution is a perfect synthesis between zero emissions propulsion and traditional propulsion, combining the benefits of electric navigation with the  autonomy of an internal combustion engine. The parallel hybrid is also virtually independent from the recharge points thanks to the "recharging" mode during endothermic navigation; furthermore, its configuration provides a redundant  propulsion system, useful if the  need for a "come-home" system arises.
The Transfluid hybrid system can be installed in new and existing boats. The module is installed between the internal combustion engine and the transmission, with the electrical machinery assembled parallel to the propulsion line, in a  compact space and in compliance with SAE connection standards used by  engine and transmission manufacturers.